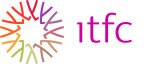 Multimedia content

Images

(1)

ITFC supports the textile and garment industry through its first African-Asian Cotton B2B meeting in Bangladesh
Source: International Islamic Trade Finance Corporation (ITFC) |
ITFC supports the textile and garment industry through its first African-Asian Cotton B2B meeting in Bangladesh
ITFC furthers its commitment to promoting sustainable intra-trade relationships by organizing its first Cotton B2B meetings between African cotton suppliers and Bangladesh Cotton Importers
This meeting opened doors to our cotton importers to build new opportunities with the African suppliers
DHAKA, People's Republic of Bangladesh, April 10, 2017/APO/ --
In its continuous efforts to promote and foster intra-trade development, the International Islamic Trade Financing Corporation (ITFC) (www.ITFC-IDB.org), member of the Islamic Development Bank (IDB) Group, organized its first African-Asian Cotton B2B Meeting event as part of its Cotton Development and Partnership Program. The Meeting took place in the Westin Hotel, Dhaka, Peoples' Republic of Bangladesh.
The event was inaugurated by H. E. Mr. Abul Maal Abdul Muhith M.P, Minister of Finance, Government of the Peoples' Republic of Bangladesh and Chairman of the IDB Board of Governors and Eng. Hani Salem Sonbol, Chief Executive Officer, ITFC. The meeting also witnessed the attendance of West African cotton producers, the African Cotton Association, the Bangladesh Textile Mills Association, the Bangladesh Cotton Association, and Bengali Spinning/Textile Mills.
The Meeting supports in the first place the Bangladeshi textile industry, which is the source of employment and export earnings for Bangladeshi economy. ITFC was able to bridge between the Asian countries, specifically Bangladesh and Indonesia, to reach out and develop new business partnerships with African cotton suppliers.
Eng. Hani Salem Sonbol, CEO ITFC expressed his special thanks to the President of African Cotton Association, Mr. Baba Berthe and CEOs, representatives of West African Cotton Ginning companies for being part of this B2B Meeting, which ITFC is co-hosting with the Bangladesh Textile Mill Association and Bangladesh Cotton Association. He went on to say, "ITFC is very thankful to its strategic partners for co-hosting this important business development event for OIC's cotton industry. ITFC, as the trade finance and trade development arm of the IDB Group, brings businessmen together from its member countries and provide them with the platform as such today to develop new business partnership to benefit from direct trade linkages between cotton exporting countries and Bangladeshi textile industry."
From his part, H. E. Mr. Abul Maal Abdul Muhith M.P, Minister of Finance had expressed his confidence in the impact of this meeting to the Bangladeshi's to the textile and garment industry, which is the backbone of the Bangladeshi economy and stimulator of its economic growth. "This meeting opened doors to our cotton importers to build new opportunities with the African suppliers. With the current challenging economic environment and the increasing competition, ITFC had given us the chance to reach out to new destinations."
Calik Cotton, sponsored the meeting as the event's strategic partner. Calik Cotton supplies cotton of different origins grown both in Turkey and abroad and serves major local and international textile industrialists. Moreover, this event serves as a platform for networking and business partnerships, and provides an opportunity for discussing ideas, industry trends and market updates.
On the sidelines of the B2B meeting, Eng. Hani held one to one meetings with H.E. Mr. Abul Maal A Muhith, Minister of Finance, H.E. Mr. Fazle Kabir, Governor & Chairman of the Board, Bangladesh Bank and H.E. Mr. Nasrul Hamid M.P., State Minister, Ministry of Power, Energy and Mineral Resources. The meetings focused on the longstanding and strategic partnership between ITFC and the Peoples' Republic of Bangladesh, especially in supporting Bangladesh's energy sector in addition to the opportunities in supporting the agricultural sector.
ITFC is recognized as the leading trade financier for cotton in West Africa. As such, it is mandated to facilitate and promote intra-trade among Member Countries of Organization of Islamic Conference (OIC), and assist them in developing the competitiveness of their strategic products.
Distributed by APO Group on behalf of International Islamic Trade Finance Corporation (ITFC).
Media contact:
Raghda Elsharawy
Asst. GM Corporate Communication & Marketing
RElsharawy@ITFC-IDB.org
+966 12 646 8409
About the International Islamic Trade Finance Corporation - ITFC:
The ITFC (www.ITFC-IDB.org) is an autonomous entity within the Islamic Development Bank Group, formed to consolidate the trade finance business that was formerly undertaken by various windows within the IDB Group. The consolidation of the bank's trade finance activities under a single umbrella increases the efficiency of service delivery by enabling rapid response to customer needs in a market-driven business environment.
A rich heritage of 30 years trade finance experience by the IDB Group puts the ITFC in a leadership position to foster socio-economic development, set new benchmarks for trade financing and ethical based business standards, and develop innovative Shariah compliant trade financing instruments. Operating to world-class standards the ITFC promotes IDB developmental objectives through its two main pillars, Trade Finance and Trade Promotion, to fulfill its brand promise of 'Advancing Trade & Improving Lives'.